Parallel Diagram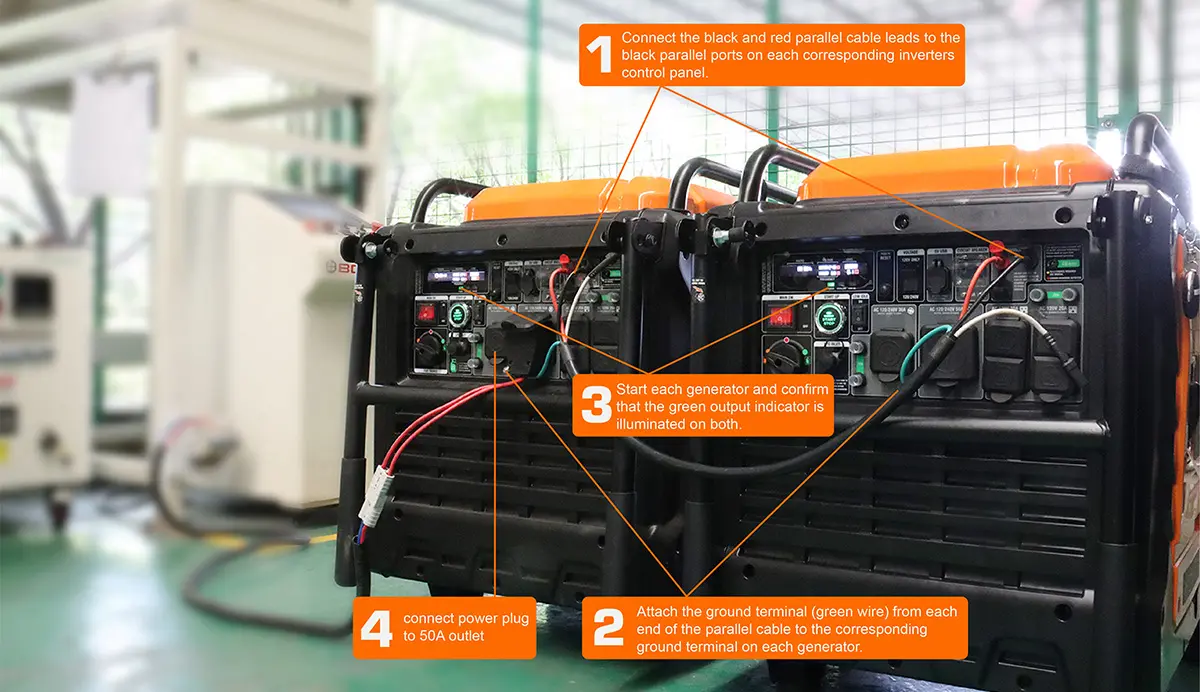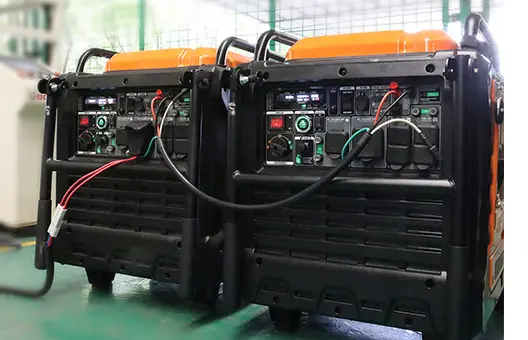 Inverter Parallel Kit Operation
Works with 50A parallel kits
This parallel kit is intended to be used only with GENMAX inverter generators.
Please read safety information below before proceeding.

WARNING

Operating a generator can be dangerous if used improperly. Always refer to owners manual for safe and proper operation of the generator.
Installation and Operation
1. Make sure both engine switches are in the off position, and confirm the Low idle switches on both generators are turned off.
2. Connect the black and red parallel cable leads to the black parallel ports on each corresponding inverters control panel. DO NOT connect two red leads or two black leads into the same inverter.
3. Attach the ground terminal (green wire) from each end of the parallel cable to the corresponding ground terminal on each generator.Connect and tighten the ground wire.
4. Start each generator and confirm that the green output indicator is illuminated on both.
5. If using Low idle mode, turn both Low idle switches on after the generators are started.
6. To shut down, turn off both generators and then remove the parallel cords.
NOTICE
If high electrical loads are connected, turn the Low idle switch to the OFF position to reduce voltage changes. With the generators running, make sure both green output indicator lights are ON. If not ON, turn the generators off, restart the generators, and make sure both green output
lights are ON.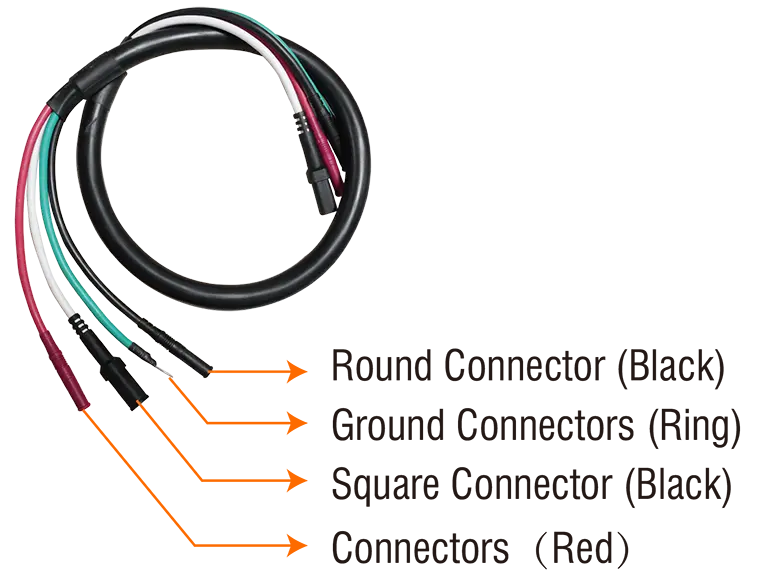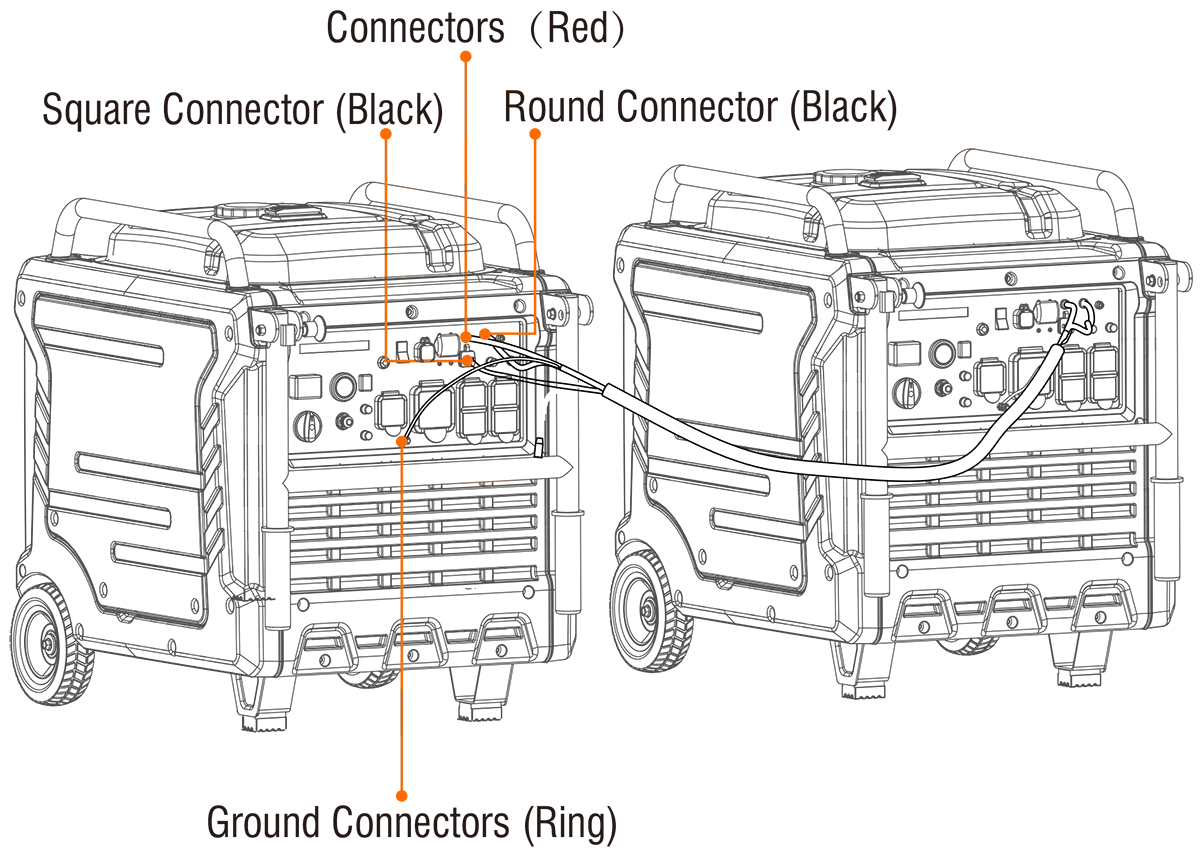 Packaging Picture