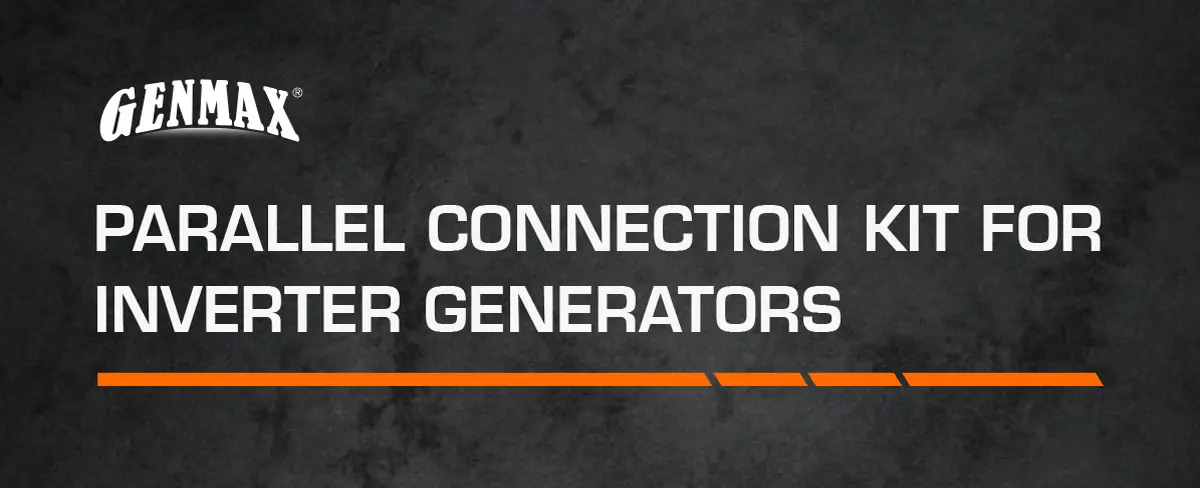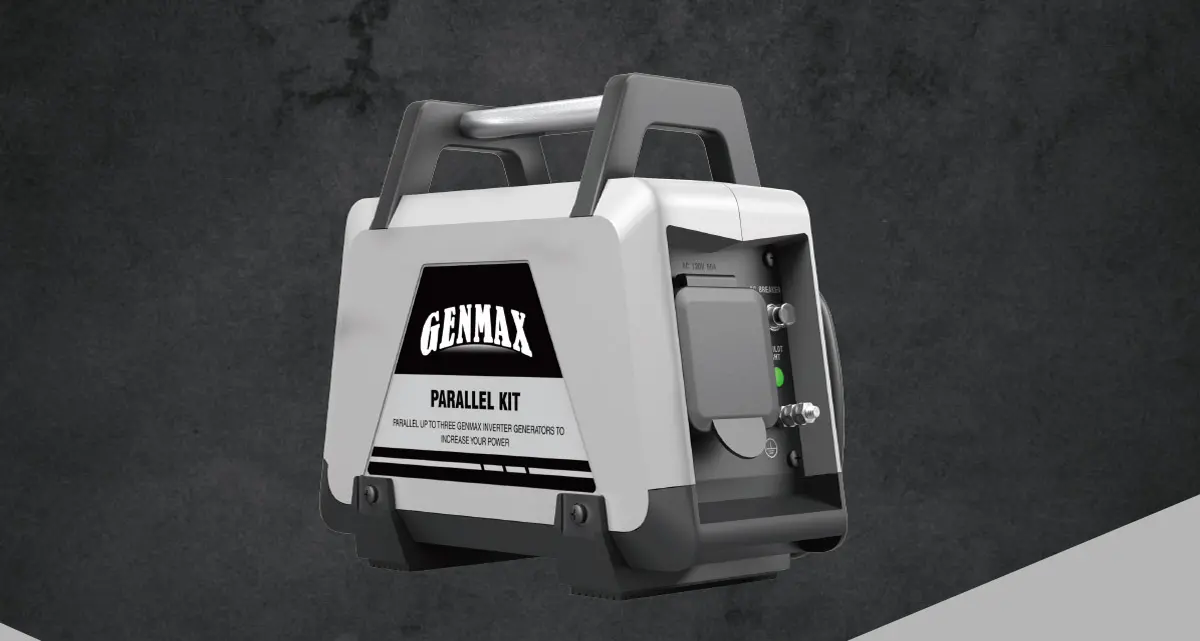 FEATURES
Parallel up to three GENMAX inverter generators to increase your power.
Rated to handle up to 50 amps and 6000 watts of power.
Internal storage compartment allows for easy organization of cables between uses.
Additional Outlets – 120V 50A RV (14-50R) and 120V 30A locking outlets (L5-30R), plus 30-amp and 50-amp circuit breakers to prevent overloads.
Increase the wattage of the individual outlets on either connected generator panel.
Inverter technology provides clean power that electronics demand.

50-AMP RV Ready Parallel Kit for Linking Two 2800-Watt or Higher Inverter Generatorsparallel Kit

Genmax's Parallel Kit increases your power by connecting two 2800-watt or higher inverter generators. Quickly and easily installed without tools, this kit includes circuit breakers plus 120V 30A locking and 120V 50A RV outlets with enough power to start and run two 15,000 BTU RV air conditioners.
SPECIFICATIONS
Accessory Type
Inverter Generator
Wattage
2800+ Watts

Outlets

120V 50A RV Outlet (14-50R),
120V 30A RV locking outlets (L5-30R)
AC Breaker
30-Amp, 50-Amp
Volts AC
120V
Frequency
60Hz
Assembly Required
No
Dimensions
13.4" x 8.7" x 12.2"
Net Weight
4.4 lbs