Feel The Power
Our 57cc 4-stroke 0HV engine operates at an extremely quiet 58 decibels at quarter load; comparable to the sound of a normal conversation, providing non-invasive power wherever its needed.
Safe For Electronics
Produces clean, reliable power and limits total harmonic distortion to under 1.2%, making it safe enough to run laptops, cellphones, tablets, and other vulnerable electronics.
● Fuel Shutoff Feature
● Engine: 4-stroke 57cc OHV
● Fuel Tank: 0.7 Gallon
● Starting Wattage:1200W
● Running Wattage: 1000w
● Product Dimensions: 16.5" x 9.4" x 15.7"
● Runtime:6.5 Hours Half Load Run lime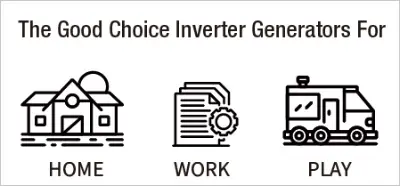 About GENMAX
GENMAX is a research,production and sales technology company with more than a decade of experience designing and manufacturing reliable and durable power supplies for the North American and world markets, and GENMAX generators are you best choice for home, work, entertainment, or preparing for natural disasters, GENMAX products are the standard of performance excellence.
Covered 0utlets

lncluding two covered 120V 20Ahousehold outlets (5-20R).

Parallel Ready

The optional parallel kit enables thisinverter to connect with another2000-watt GENMAX inverter todouble your output power.

Lightweight Design

The 25-pound body and compactform make it easy to move thegenerator from the car to yourcampsite.

USB Charging

Handy dual 1A/2.1A ports USBadapter you can use to power yourphone, laptop, tablet, or similardevice.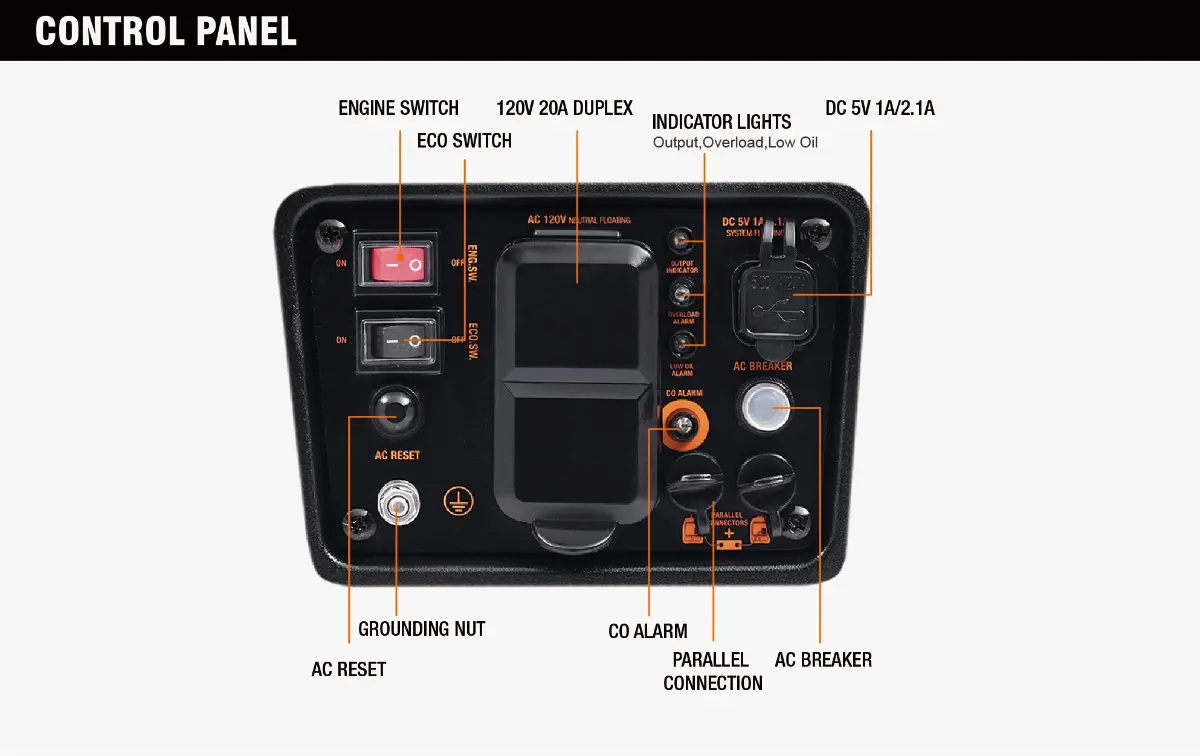 GM1200i Open Box Start Up And Maintainance Steps